A recipe cannot get much easier than this yummy Microwave Jam Mug Pudding. This recipe makes 4 microwave jam mug puddings but it can easily be placed in five mugs to create 5 smaller ones or between 3 mugs for a very generous serving! This is the perfect starter recipe for kids to make or if you are after a sweet treat in a hurry.
I grew up making a microwave jam mug pudding recipe very similar to this one and now my girls love to make it. The one I used called for butter in the place of the oil so it is even simpler now and still tastes just as good! You combine the ingredients before dumping them on top of the jam in mugs and zapping in the microwave. The results are a hot steamy, jammy, yummy pudding.
Microwave Jam Mug Pudding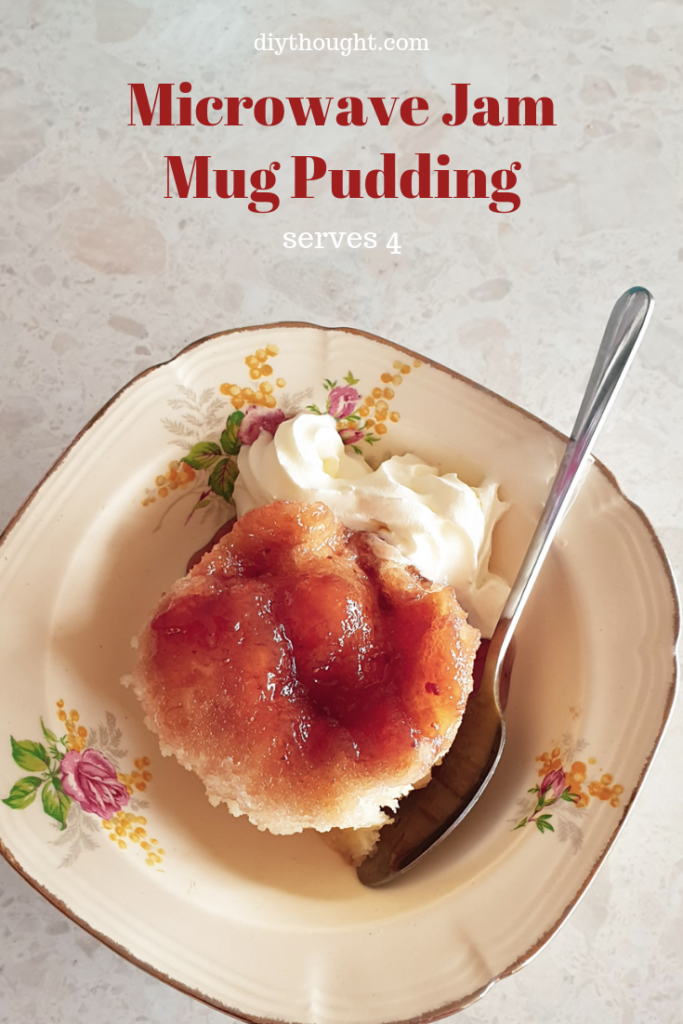 Ingredients
You will need 4 mugs, straight sided mugs are ideal. Use your favorite flavor of jam. We used Rice Bran Oil but most oils will be suitable but try to avoid a strong olive oil as this may change the flavor slightly.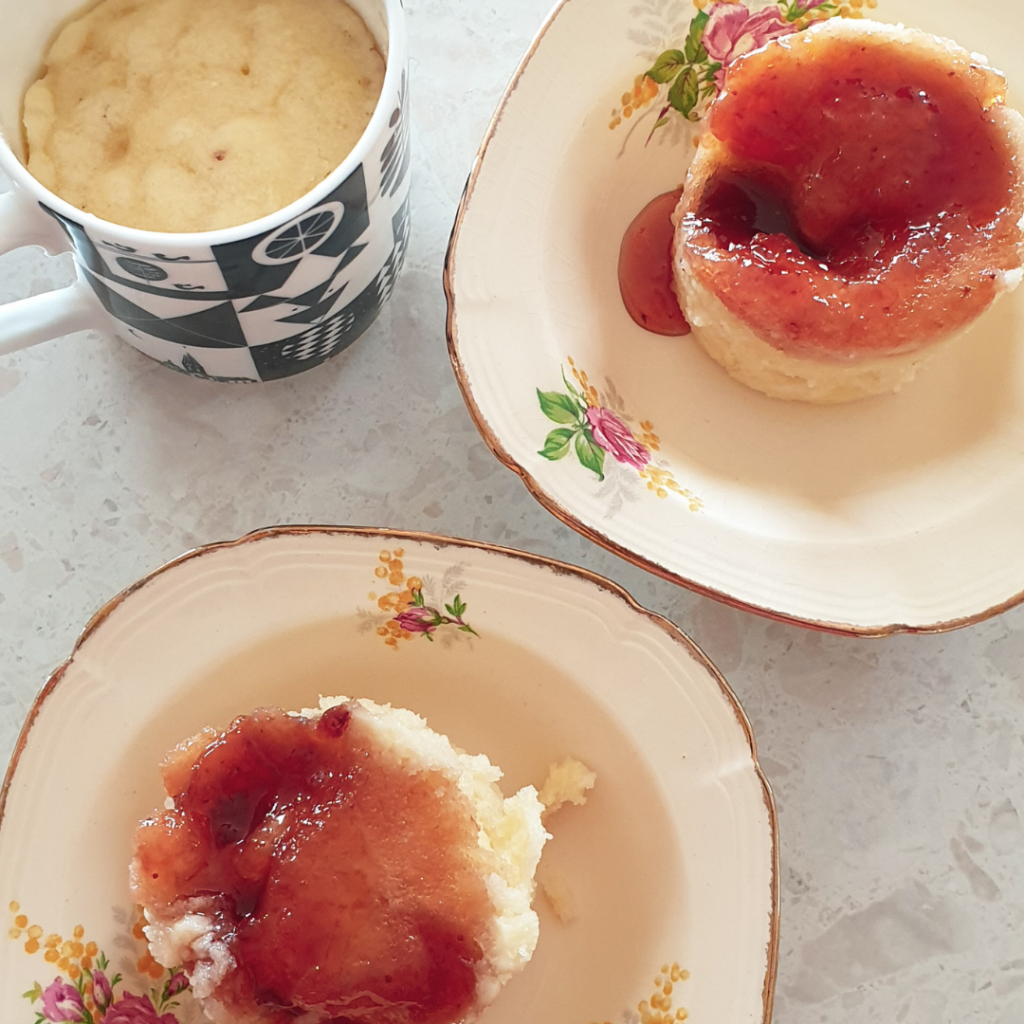 4 tablespoons Jam
1/2 cup oil
1/4 cup sugar
1 egg
1 cup plain flour
1 teaspoon baking powder
1/2 cup milk
Method
Lightly grease 4 mugs. Put 1 tablespoon of jam in the base of each mug.
Whisk oil, sugar and the egg together in a bowl. Sift in the flour and baking powder. Add Milk and mix it all well.
Put mixture evenly in mugs on top of the jam.
Place in microwave and cook on high for approximately 4 minutes. Stand for 1 minute before running a knife around the edge and tipping out into a bowl.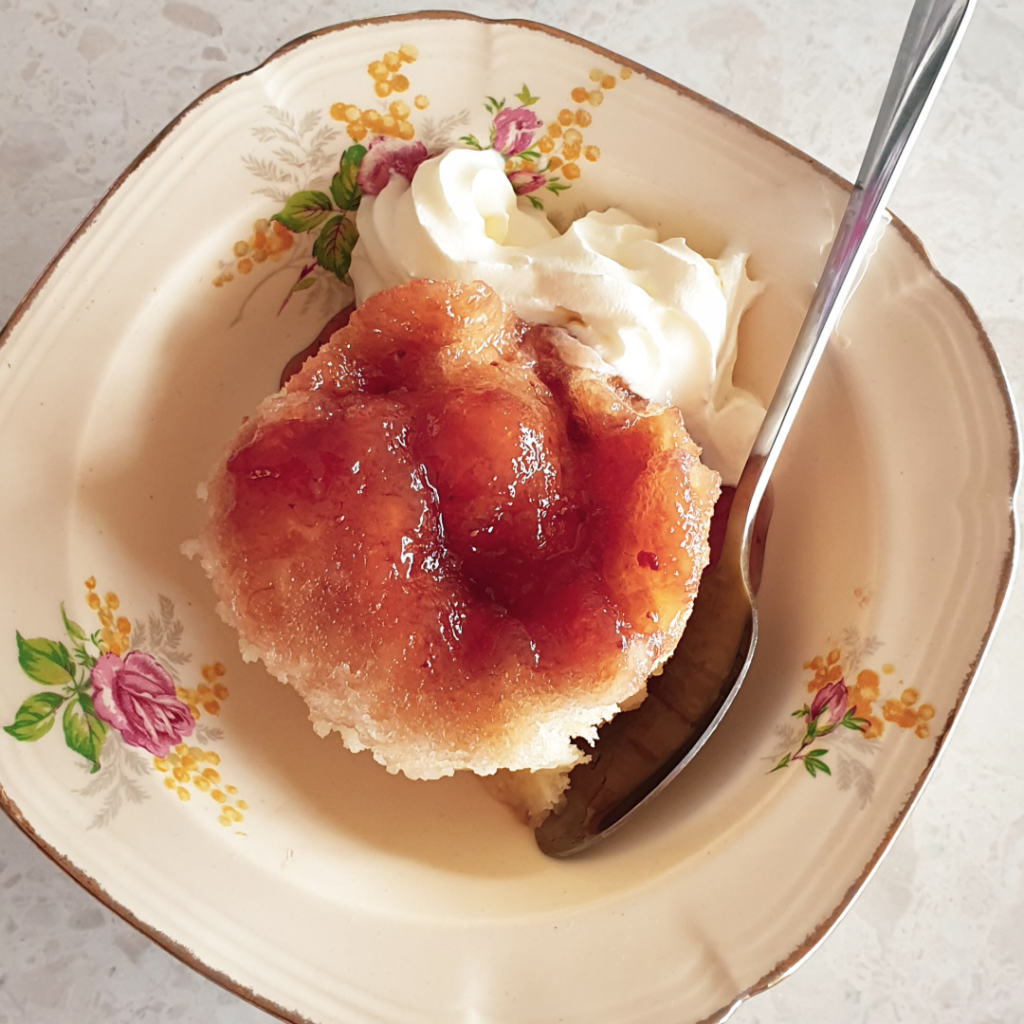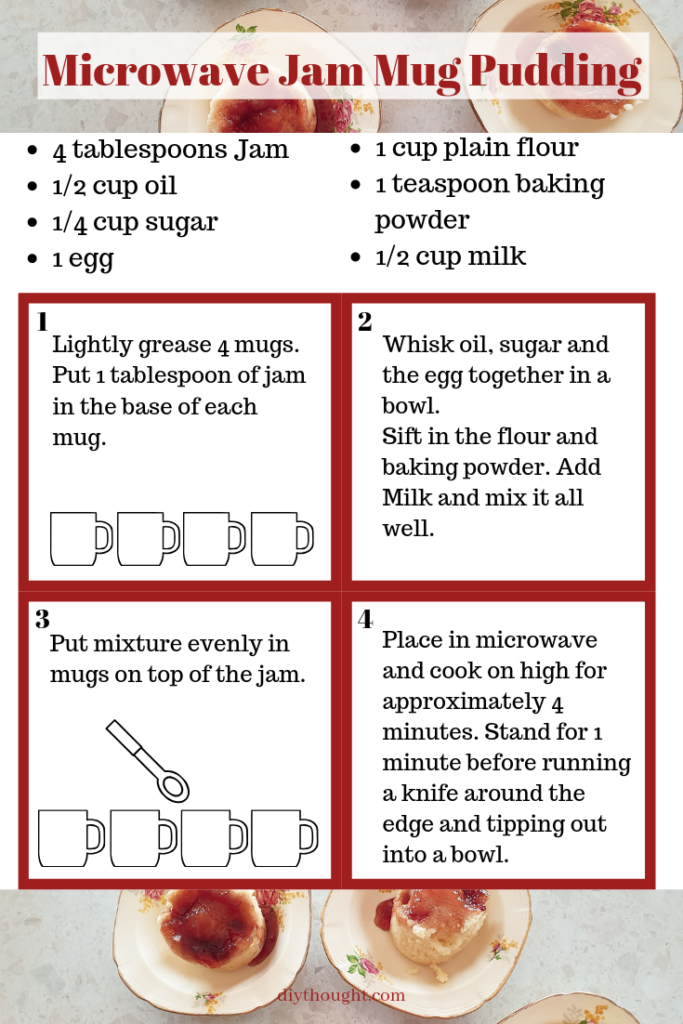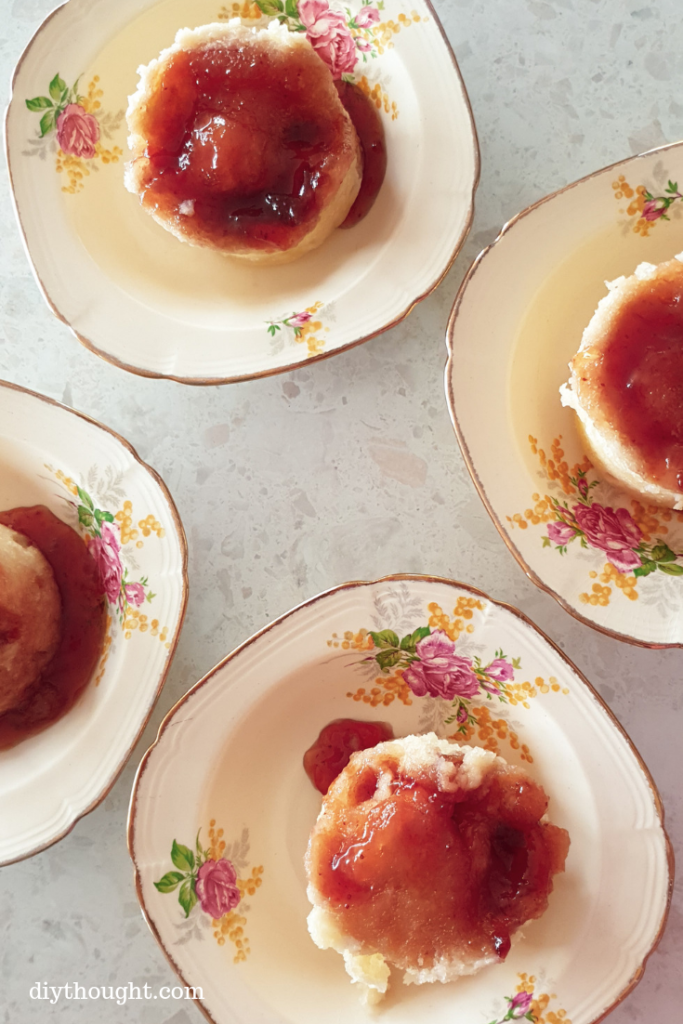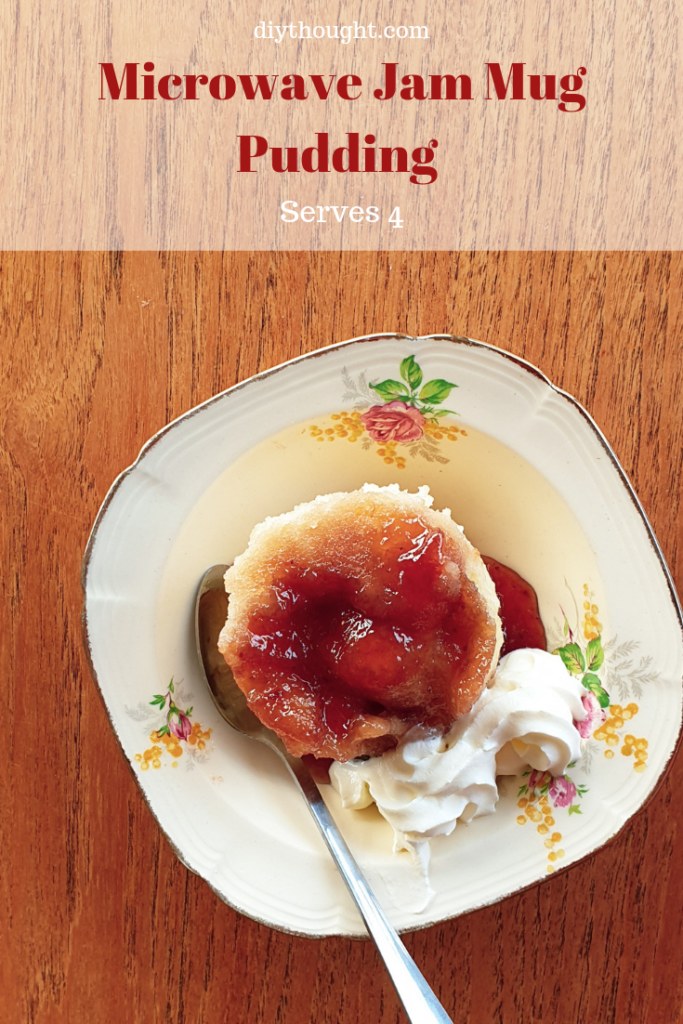 For your convenience, this post contains affiliate links. This adds no cost to you but we earn a small commission through linked sales which helps to ensure we can keep doing what we love. Thank you for your support.