Get out the popsicle/ wooden sticks and get creating with these 12+ fun popsicle stick kids crafts. From scarecrows to photo frames and cute chicks here is something for everyone here. Popsicle stick crafts are lots of fun for all ages.
12+ Fun Popsicle Stick Kids Crafts
1. Scarecrow Magnet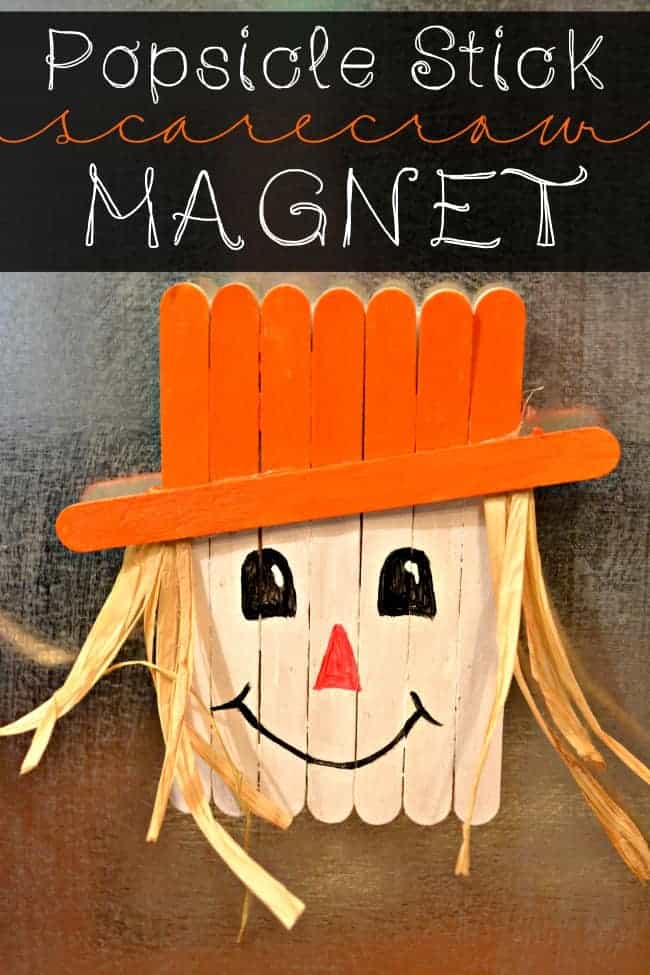 Turn that scarecrow into a cute magnet with this popsicle stick craft. Click here to get the full tutorial. 
2. Popsicle Stick Spider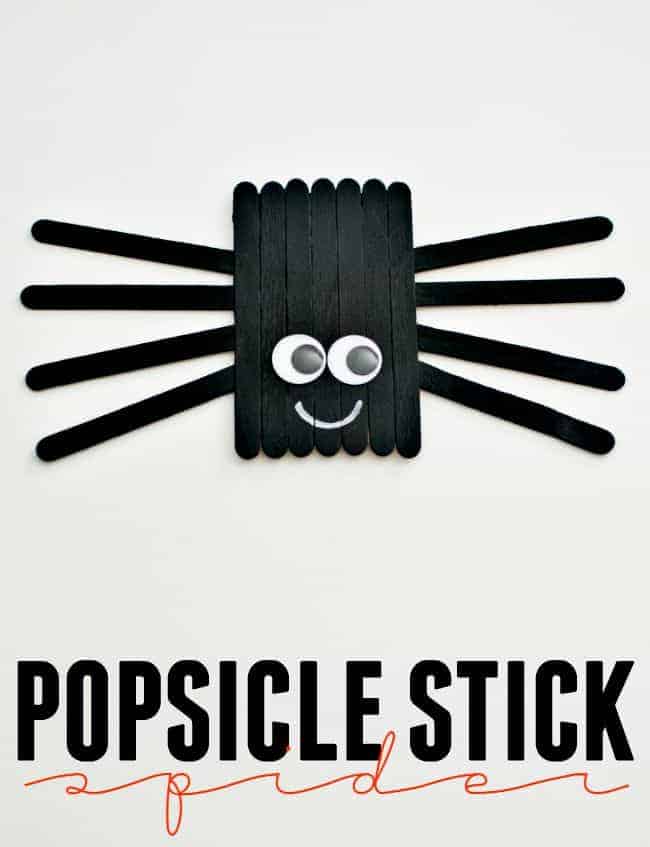 Another from Todays Creative Ideas because this spider is too cute not to share!
3. Rainbow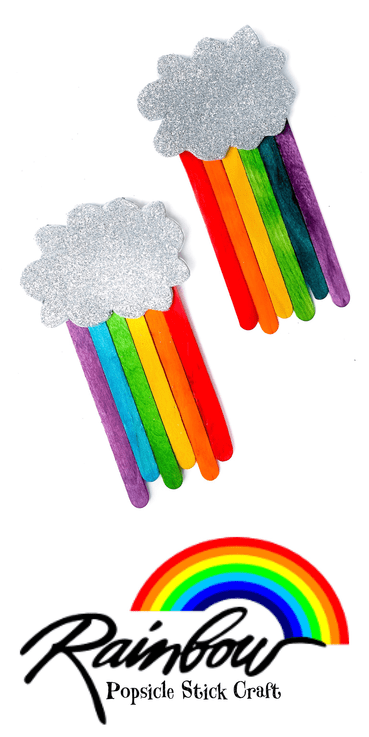 A beautiful and fun rainbow popsicle stick craft! It is hard to beat a stunning rainbow. Click here to read the full tutorial. 
4. Unicorn & Monster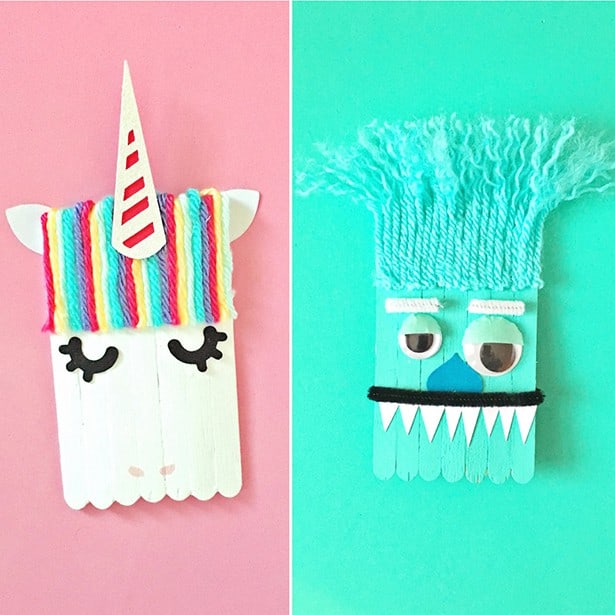 Unicorn or monster? Both are super cute with their yarn hair! Head over to Hello, Wonderful to find out more.
5. Valentine Rocket Ships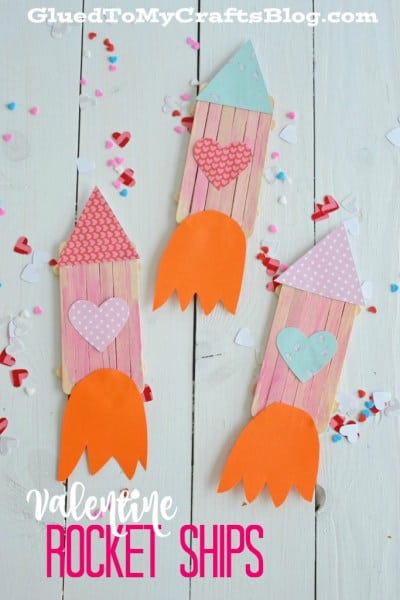 It doesn't have to be valentines day to love making these adorable rocket ships. Mix it up and make them in different colors for lots of rocket ship fun! Click here to read the full tutorial. 
6. Haunted House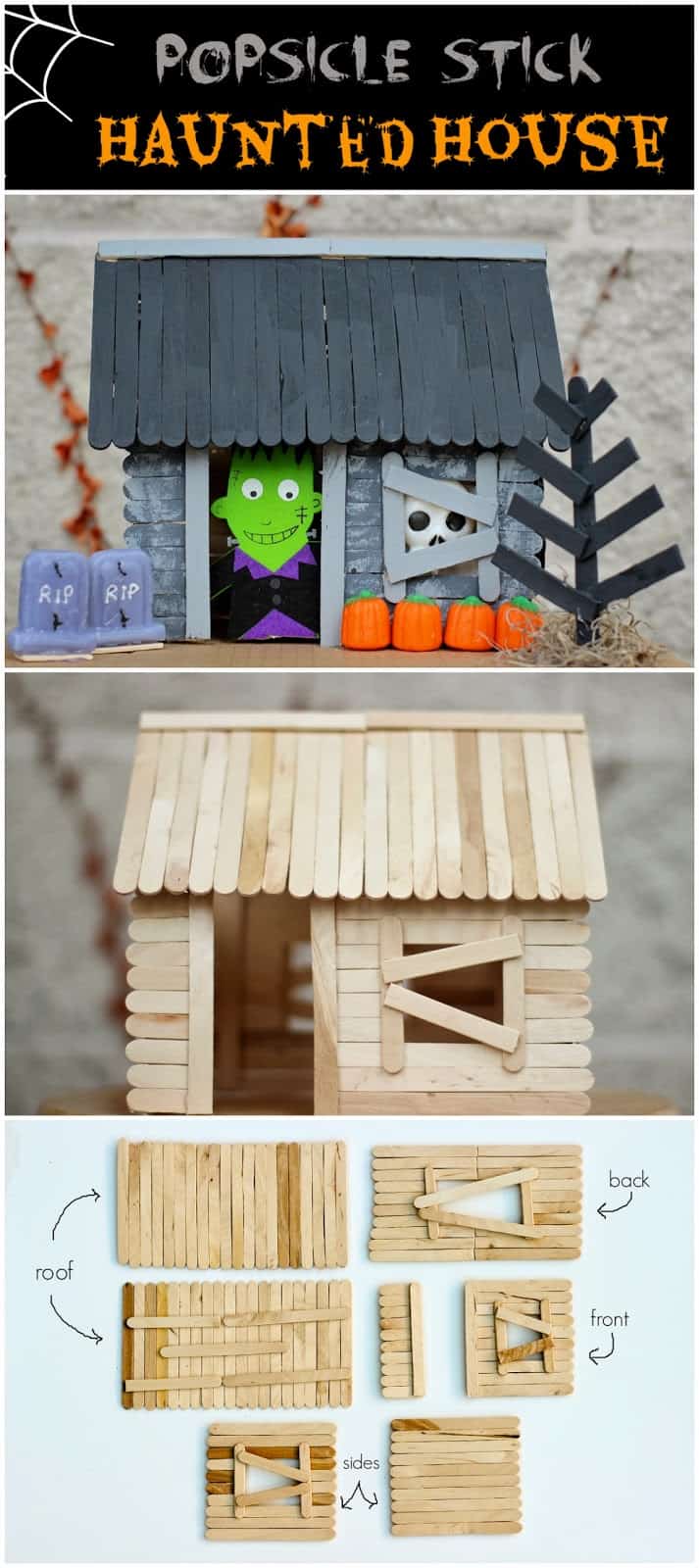 This haunted house makes for a perfect Halloween craft or year round for any little monster lovers. The house is easy to adapt to make it for fairies or any less scary characters. Follow this link to find out more. 
7. Robots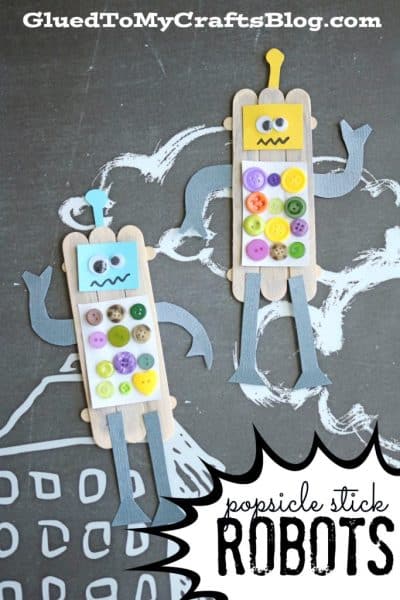 Another awesome popsicle stick craft from Glued To My Crafts Blog. Children will love choosing the buttons for this robot craft.
8. Airplane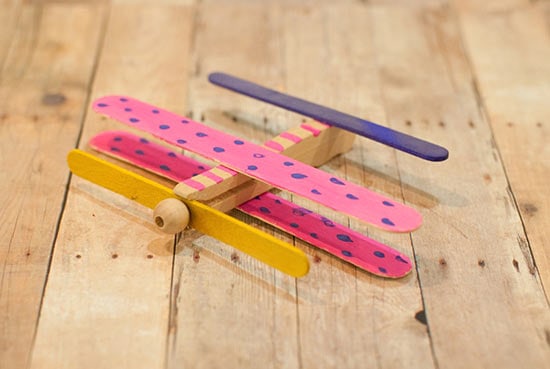 This popsicle stick airplane is a great craft for older children, or for younger kids with some help! Follow this link to read the full tutorial. 
9. Photo Frame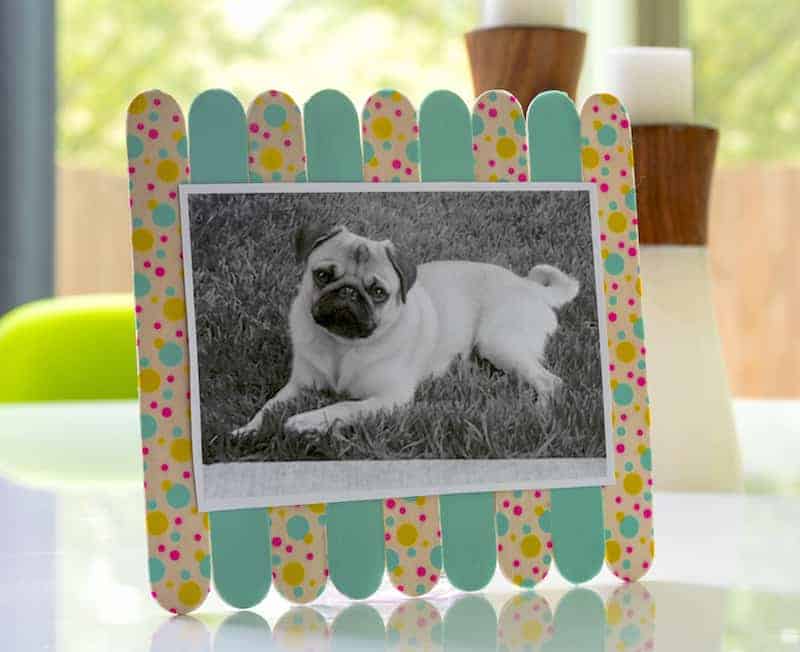 A very simple but lovely frame to show off treasured memories. Decorated in washi tape makes this frame super easy to make. Click here to read the full tutorial.  
10. Sailboat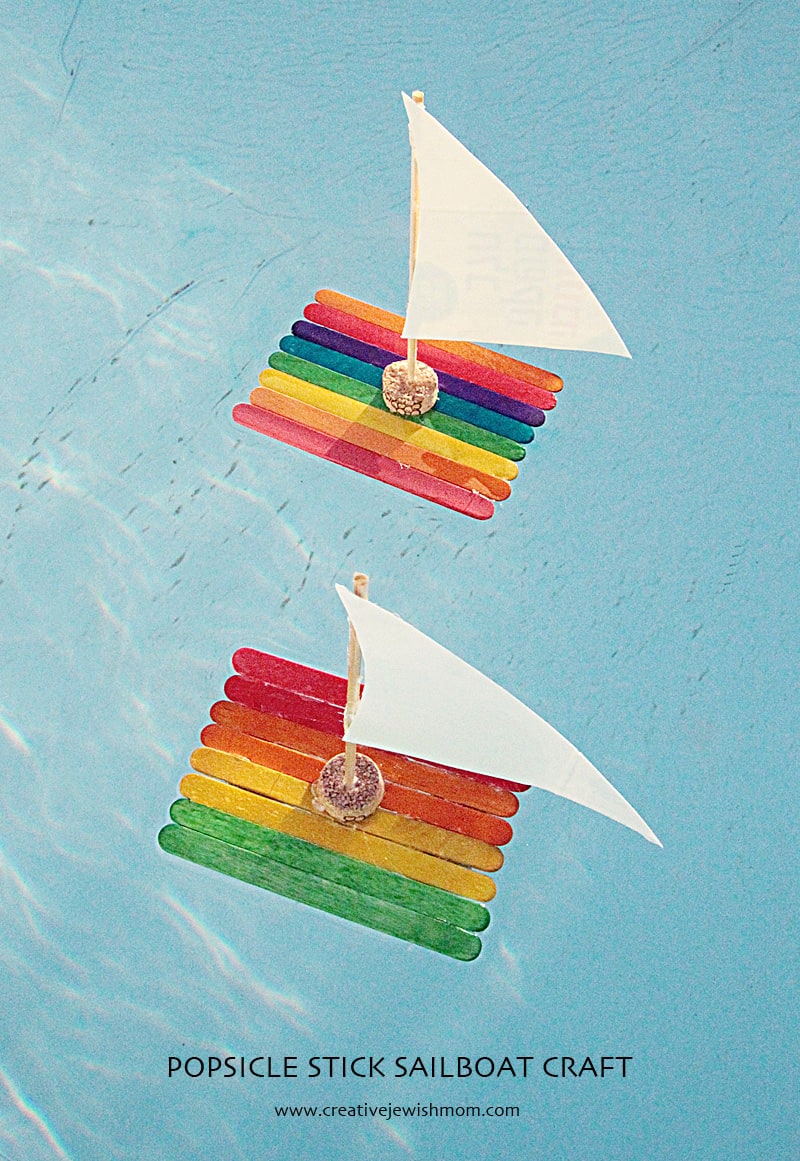 This popsicle stick craft will keep the kids busy for ages. Make it then sail it, how fun is that! Click here to read the full tutorial. 
11. Catapult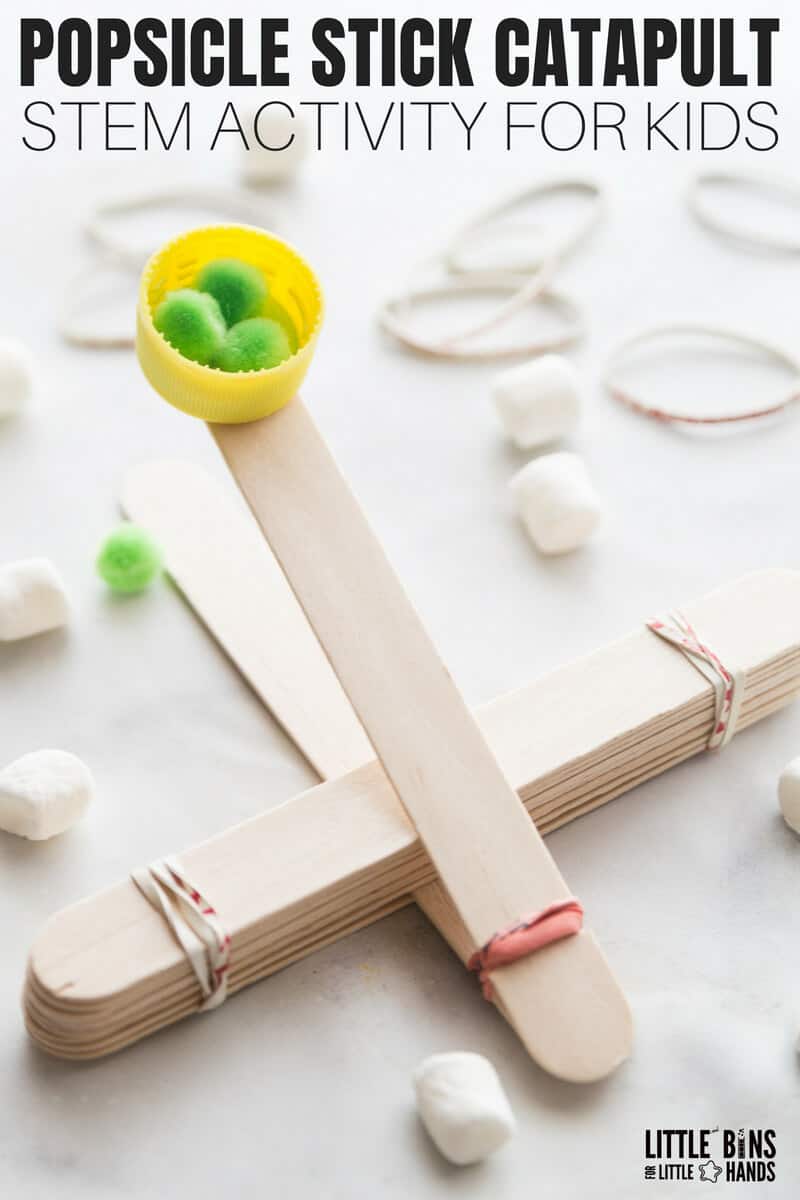 Making a Popsicle stick catapult design is an AWESOME STEM activity for kids of all ages. Everyone loves to launch stuff into the air! Head over to Little Bins For Little Hands to find out more.
12. Baby Chicks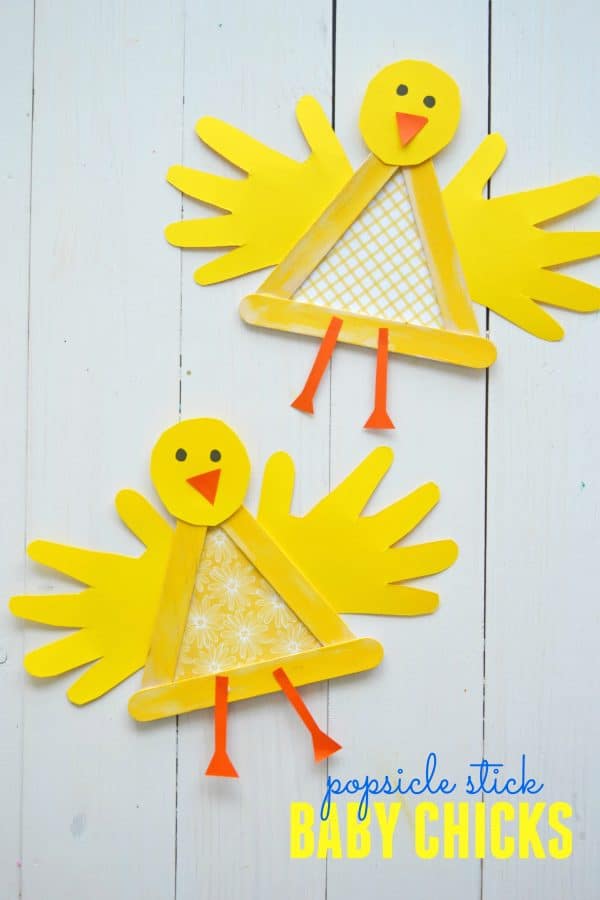 Our final popsicle stick craft has it all going on, paint, handprints and pretty paper! Click here to read the full tutorial.