Baby showers are one of the most fun celebrations around! Whats not to love? Celebrating the soon to be birth of a new arrival, unwrapping adorable baby items, eating tasty snacks and playing all of those games! Planning a baby shower can, however, be overwhelming which is where we come in with these 7 fun baby shower games. You sort the food and we will sort the games, all are fun for the mother to be as well as all of the guests. So relax and have fun with these 8 fun baby shower games.
7 Fun Baby Shower Games
1. Dirty Diaper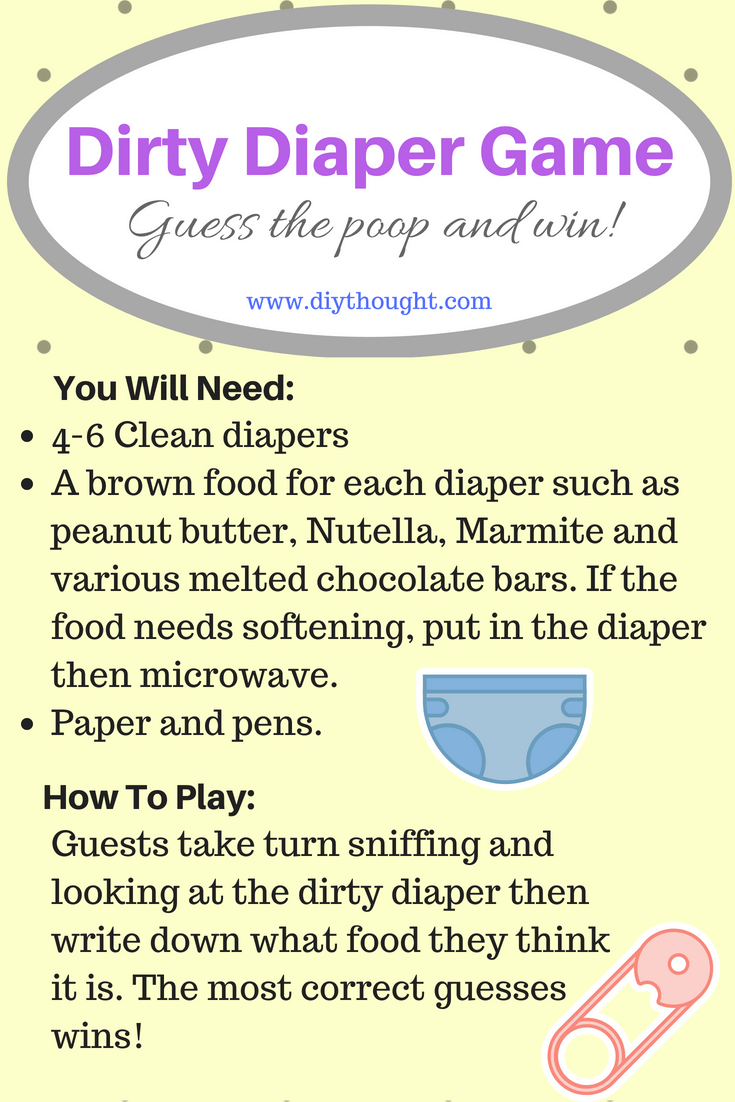 SO much fun and guaranteed laughs! The dirty diaper game is very easy to set up and is a fun reminder of whats of all of those future diaper changes. Some people like to stick to different types of chocolate bars melted in the microwave or mix it up and use different foods.
2. The String Game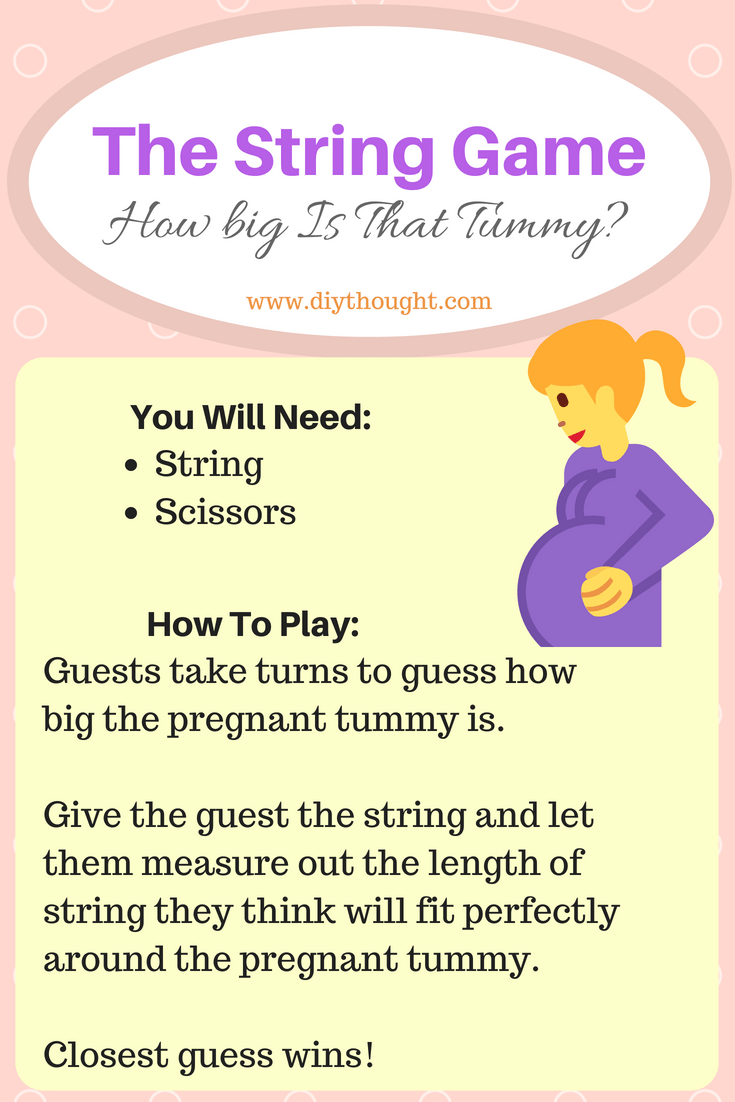 The string game is a very popular baby shower game. The game can be played throughout the baby shower or at one time, it is a great way to get guests interacting.
3. Dough Baby
Play dough isn't just for kids! This fun baby shower game guests get to design what the future baby will look like. The mother-to-be will find it hilarious having to pick a winner.
4. What's For Dinner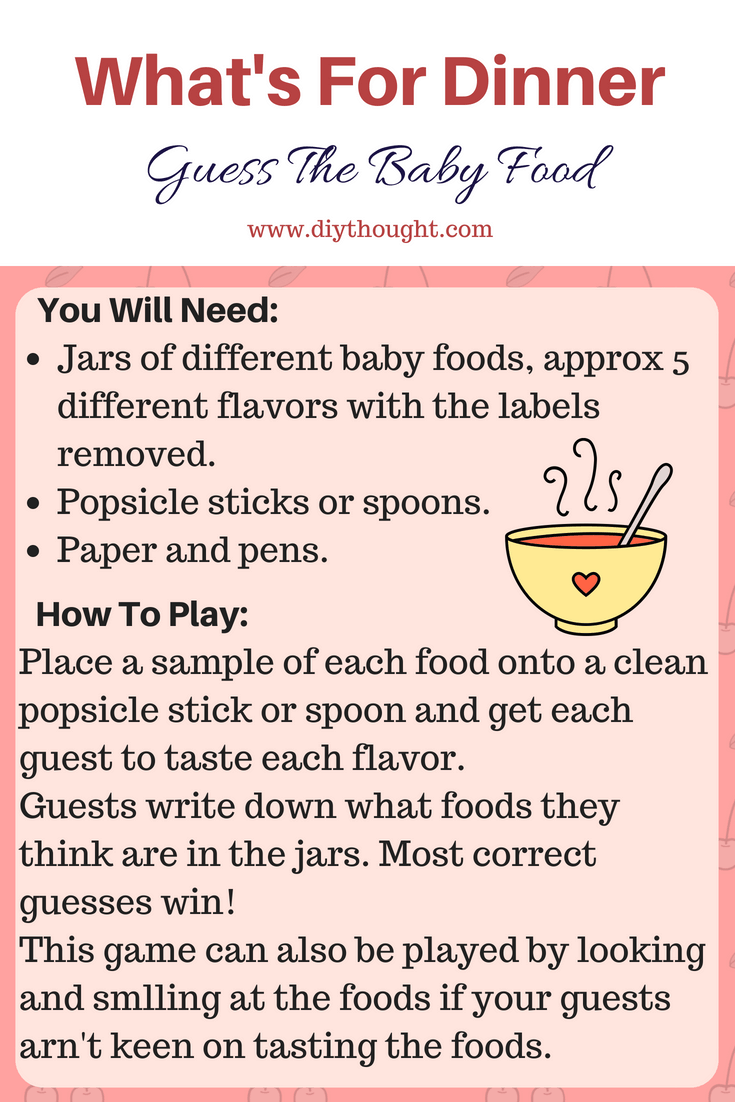 What's for dinner can be played a couple of different ways. Firstly have the guests taste test the foods without seeing it and let them guess what food they have tried. Alternatively, let guests look at and smell the food and again get them to guess what the food is. This is where knowing your guests help as some will love taste testing the food while others will not!
5. Don't Say Baby!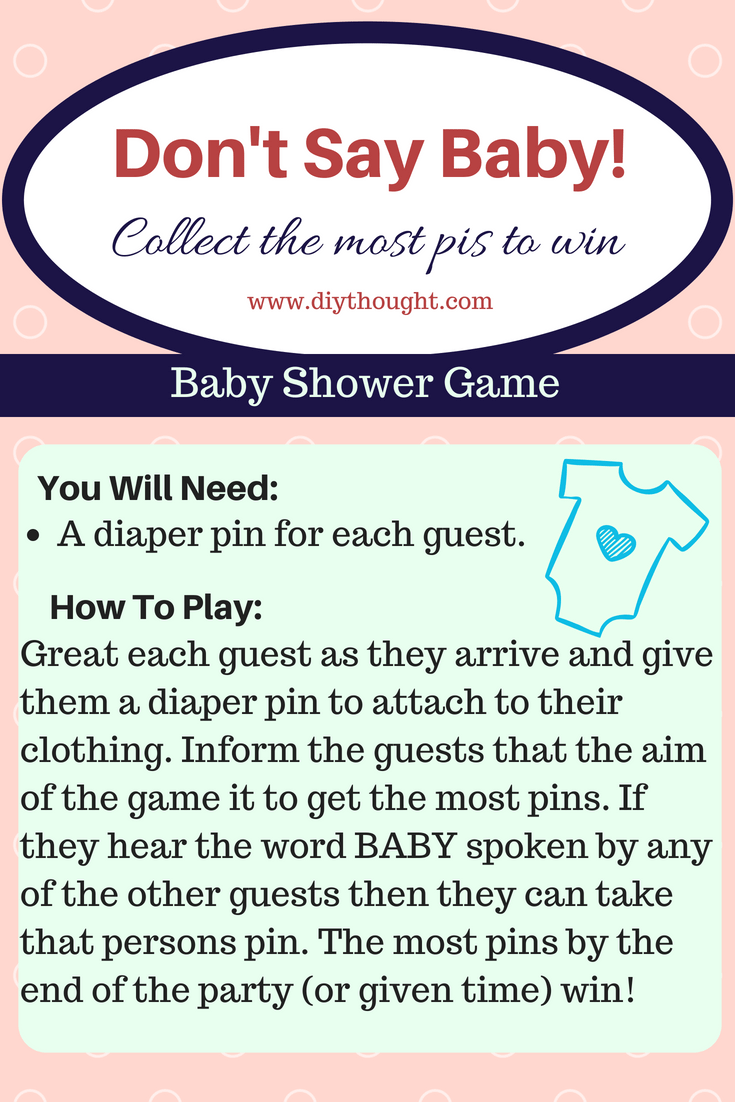 It is amazingly tricky not to say, BABY, when at a baby shower. Give each guest a baby pin at the start of the party with the challenge to gain as many pins as possible. Each time the word, baby is heard the guest that hears it can steal the pin of the offender.
6. Guess The Baby Items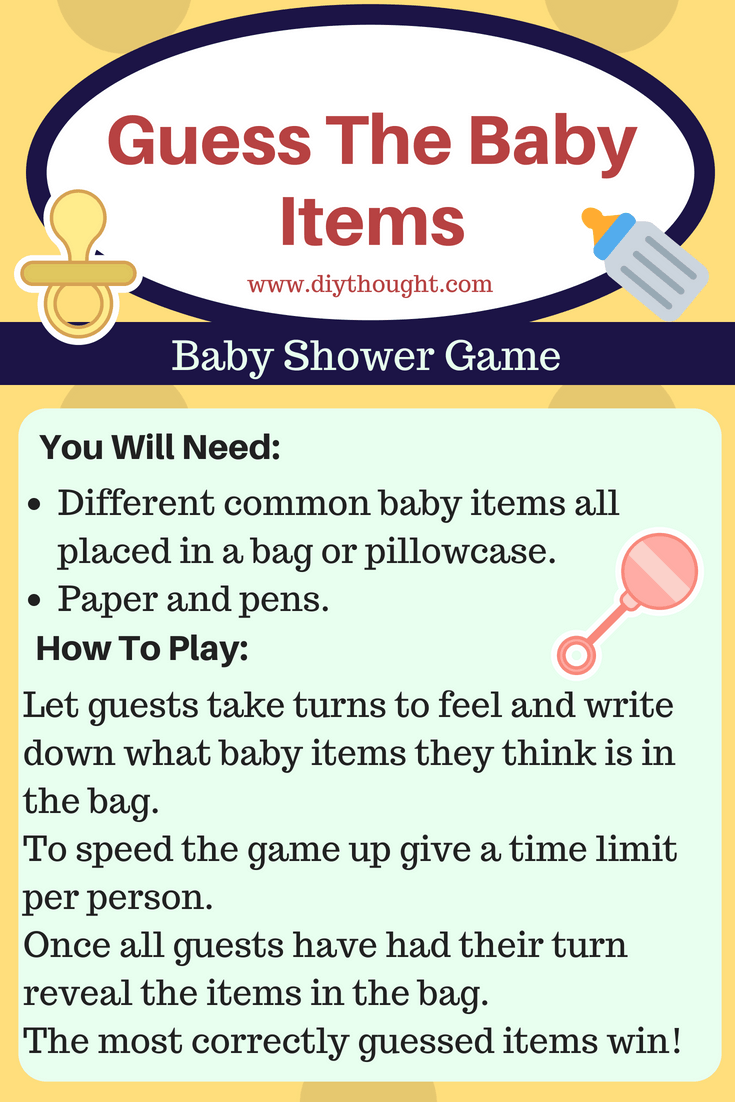 You will be amazed at how difficult it is to guess baby items when you can't see them! Good items for the bag include a bootie, hat, pacifier, spoon, diaper pin, bottle, snuggly, rattle, a bib to name a few. If it is baby related it can go in the bag!
7. Guess The Baby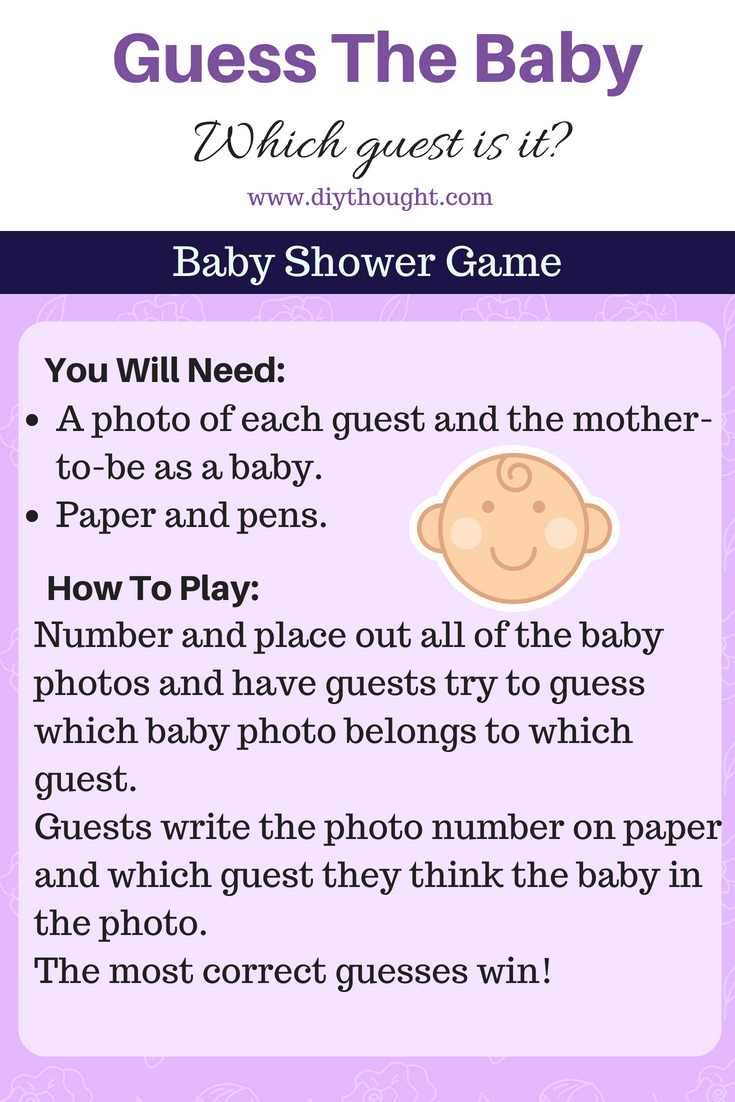 This game is going to take some planning but it will be worth it. When inviting the guests to the baby shower ask them to email or print you off a photo of them when they were a baby. At the party lay all of the photos out (or display them on the wall) and get guests to try to guess which baby photo belongs to which guest. This is a good game to play towards the end once guests have gotten to know each other.