Have you always wanted to be able to knit but are unsure where to start? We have put together a beginners guide to knitting with easy to follow videos. These videos contain all of the beginner techniques that you need to know to be able to knit.
I love knitting (when it is going right) and I can knit BUT I am definitely a beginner! Although I have knitted a couple of projects I still need to refresh my memory at times and use these videos for my refresher lessons. With this beginners guide to knitting, anyone can learn to knit!
Beginners Guide To Knitting
Ten Knitting Tips
This is a good video to watch if you are new to knitting. The video isn't a knitting tutorial but instead, covers things like how to hold your needles, adding a new ball of yarn and tension. Source found here. 
The Basics 
This is a fantastic starting out with knitting video to watch. Chandi, owner of Expression Fiber Arts shows us how to cast on using the long tail method, do a basic stitch, saving a lost stitch and binding off. Both left and right-hand knitting is shown which is helpful if you are unsure on what hand to use. She explains everything very clearly and spends some time on each method which is important when you are starting out!
How To Purl Stitch
This excellent video shows you how to do a purl stitch. The video is by Judy Graham, Knitter to the Stars, who has been hand knitting for over 50 years. You can view other video's and tips by Judy Graham on her website by clicking here. 
Increasing And Decreasing
Some patterns call for increasing and decreasing stitches. This video shows you how to do this in a very neat and tidy manner. Source found here.
Starter Projects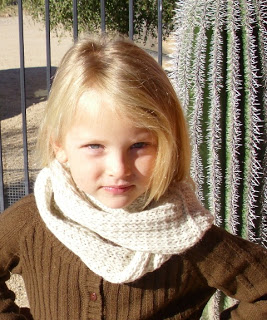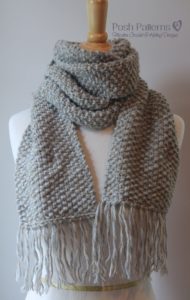 A scarf is the perfect beginner's project. You can knit a scarf using only the basic stitch or purl stitch but if you are looking for something slightly trickier then these scarfs use a combination of both. Click here to get the kid's scarf pattern. The other fringe scarf pattern is available by clicking here.