Whenever I pop a bottle I have wondered what I could make out of the caps rather than recycling them. I have found 8 diy bottle cap crafts which will suit everyone from beginners, children to people looking for a big project (check out number 8) so if you have some bottle caps looking to take on a new life continue reading below.
1. Bottle Cap Flower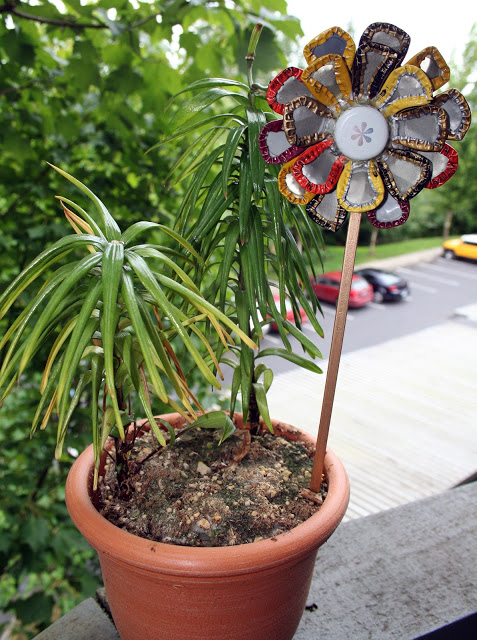 Such a fantastic way to brighten up your garden! This is a simple diy project for something that looks so amazing. Head over to the experimental crafter to find the tutorial.
2.  Cute Bottle Cap Hair clip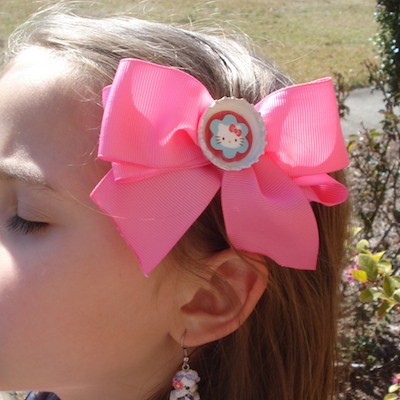 This cute diy hair clip is sure to brighten any little girls day. A Hello Kitty sticker is the feature picture but you can use any favorite stickers to personalize these hair clips. Follow this link for the tutorial.
3. Diy Bottle Cap Necklace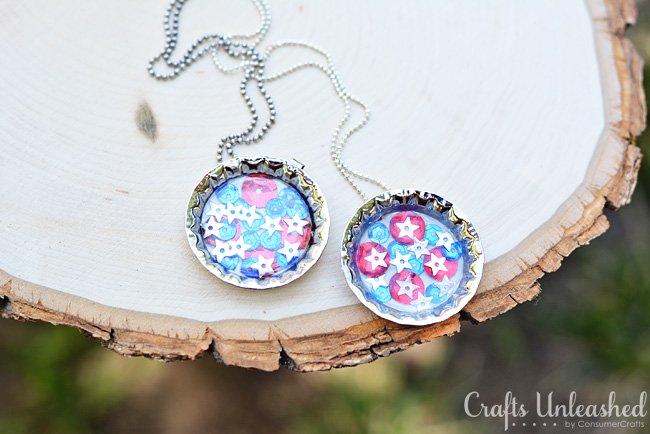 I just adore these necklaces. They would make lovely gifts or be a fun craft projects to do with the kids. Mix it up by using different colors and shapes. Click here to find the instructions.
4. Bottle Cap Garland

This diy bottle cap garland is so simple and will and a touch of quirky fun to any party. To find out more about this summertime party must follow this link.
5. Easy Bottle Cap Bookmarks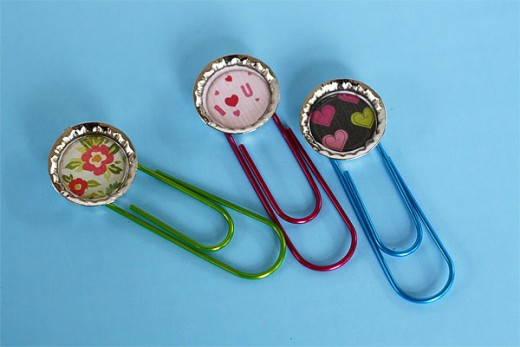 These diy bottle cap bookmarks are quick and easy to make so is an ideal gift project for children to make for a loved one. Any book lover would appreciate one of these fabulous bookmarks. Click here for the full tutorial.
6. Bottle Cap Magnets

A quick, easy way to get some use from your bottle caps. These are great if you happen to have some bottle caps with some cool designs on or you can easily paint over or decorate them for added crafting fun. Instructables have all of the details here.
7. Bottle Cap Wind Chime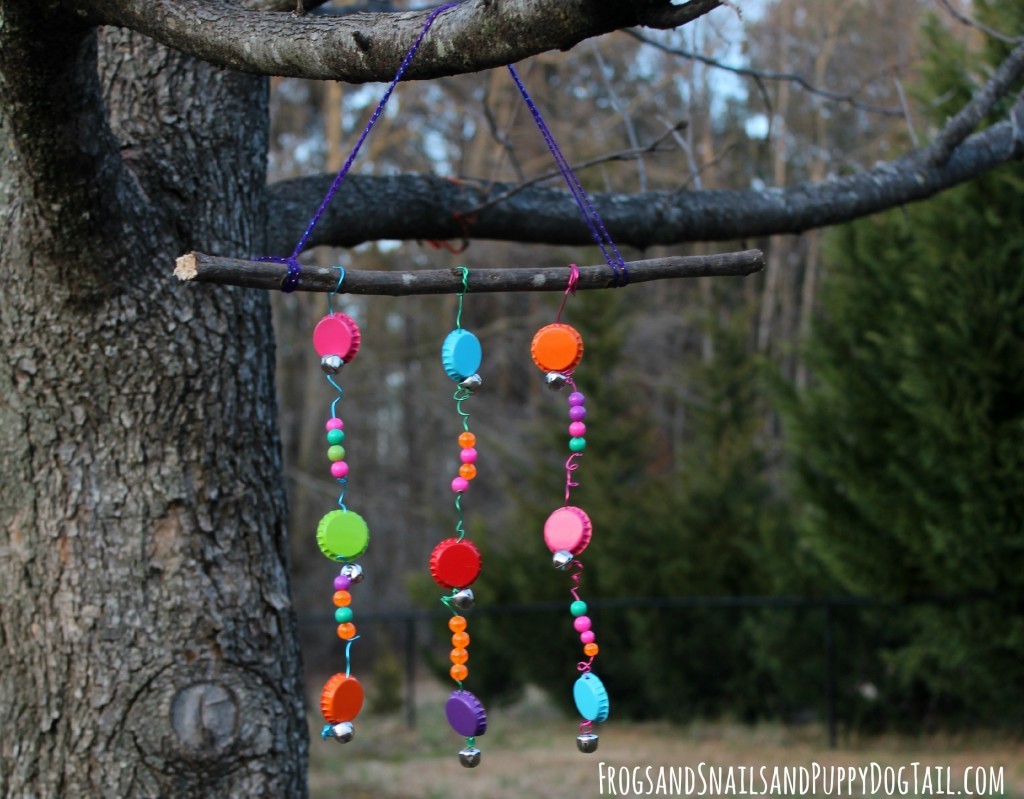 Making a wind chime is such a fun activity to do with children and they will adore watching in in the breeze once it is hanging outside. Click here for the full tutorial.
8. Funky Side Table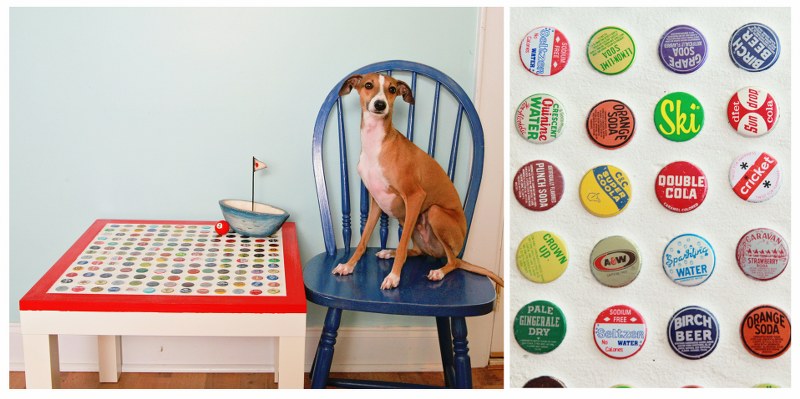 If you are looking for a big bottle cap diy project then this could be the one for you. Not a quick project but one that turns your boring old table into something funky and like new again! All of the details can be found over at My So Called Crafty Life.