If you are looking for something that is super quick and easy to make and super yummy then this traditional honey rice bubble slice is for you. It contains only four ingredients and doesn't require baking making it the perfect slice if you need to throw something together in a hurry.
Miss 6 had a bake sale today so we decided to make this traditional honey rice bubble slice. It took all of 5 min to make and she pretty much made it (with a little help) herself. It really is that easy! 
This slice tastes just like the recipe my grandmother used to make. Often we would arrive at her home and this delicious slice would be waiting for us. It is hard to beat a traditional recipe like this one as it is easy to make, affordable and tastes great.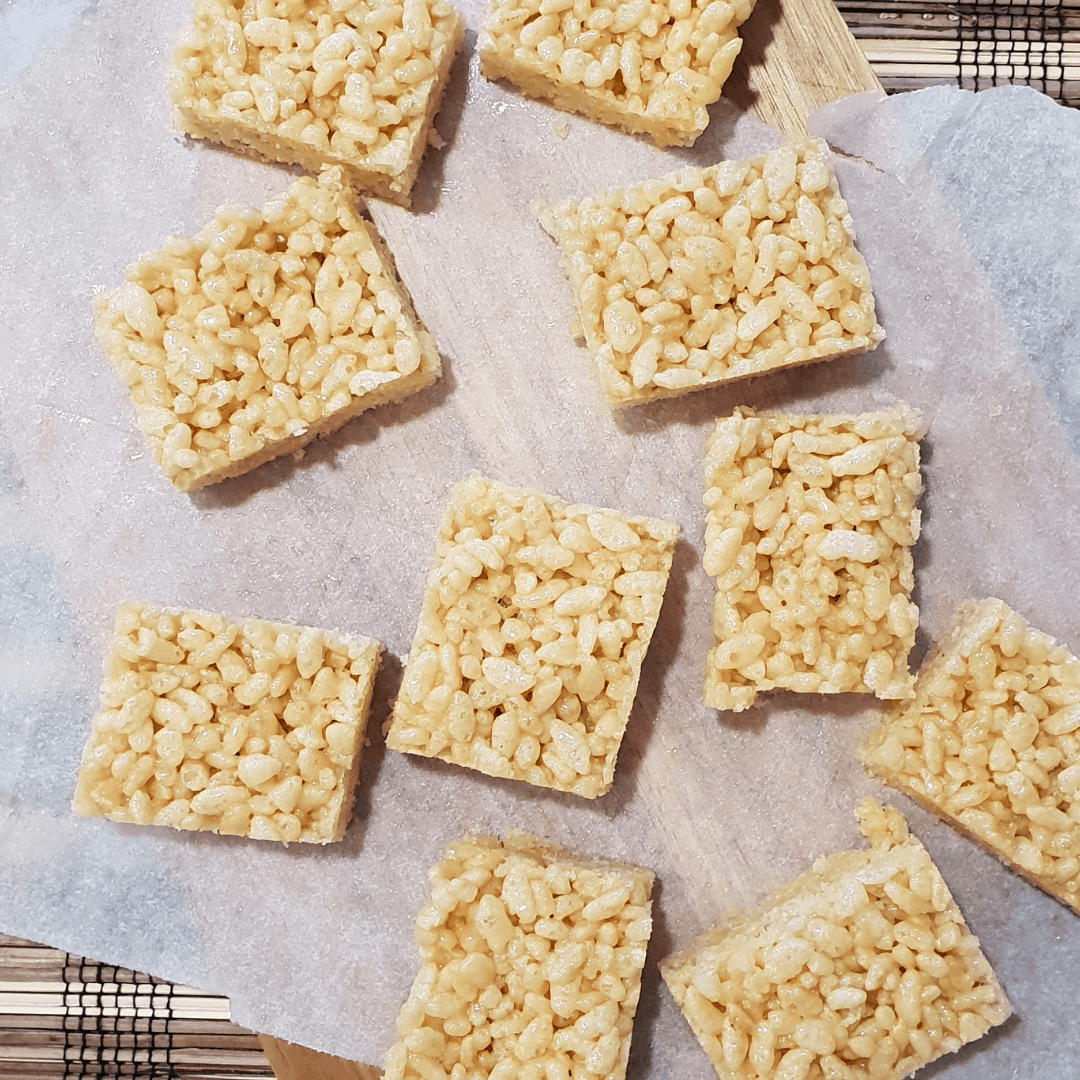 Traditional Honey Rice Bubble Slice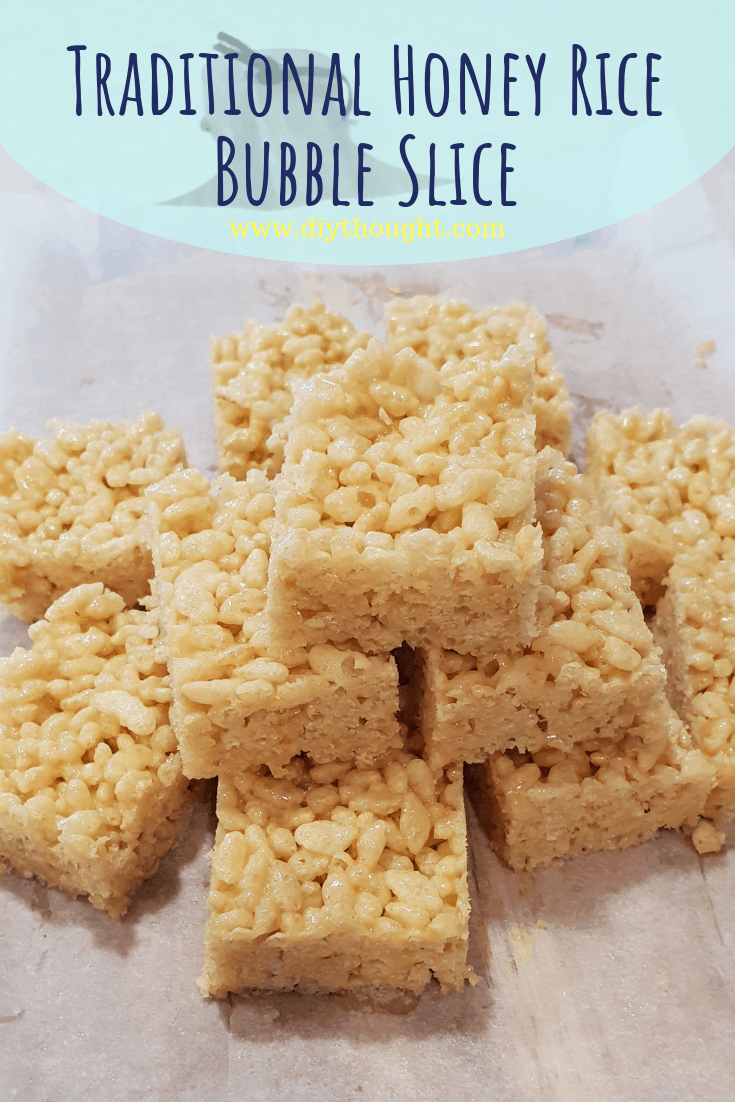 Now, if you are wondering what rice bubbles are then you may know them by the name Rice Krispies or puffed rice. 
To make this slice you start with by melting the butter, sugar and honey. Once it is melted it is brought to the boil and left boiling for 3 minutes. It is importaint to keep stiring at this stage to avoid it being burnt.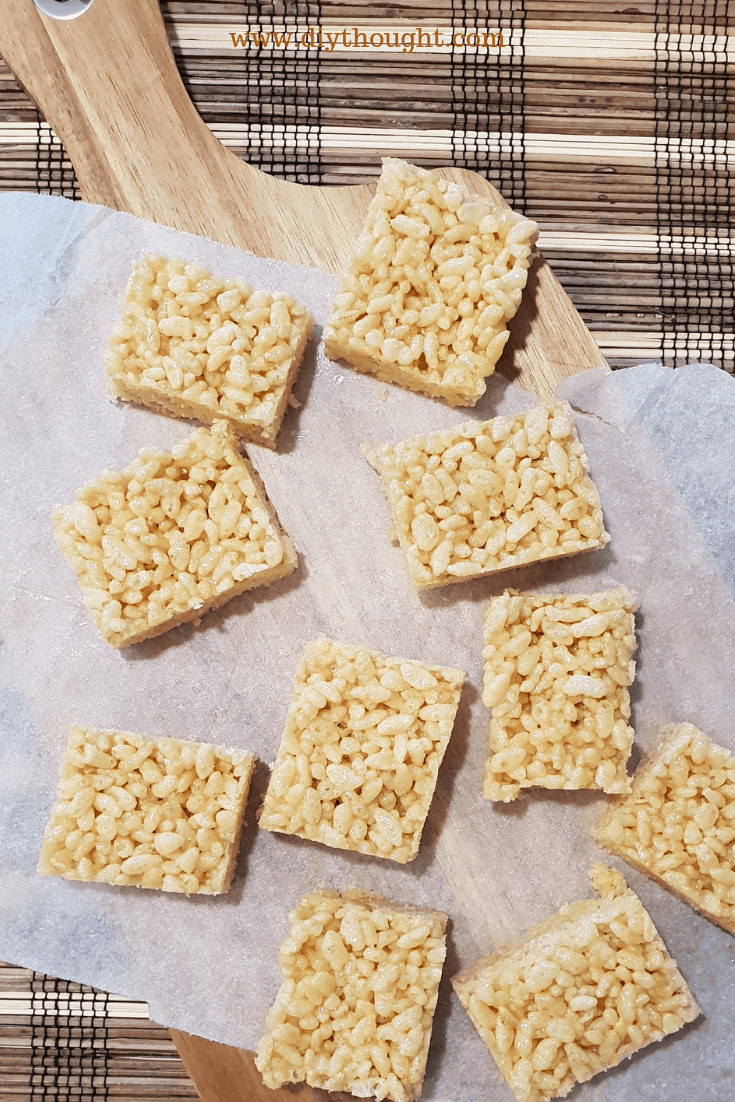 After three minutes it is taken off the heat and the rice bubbles are gently stirred into the honey and butter mixture. Be careful as crushed rice bubbles isn't anywhere as nice as uncrushed ones! It is importaint to cover all of the rice bubbles so give it a good but gentle stir.
Finally the mixture is poured into a prepared pan and gently pressed down with the back of a spoon.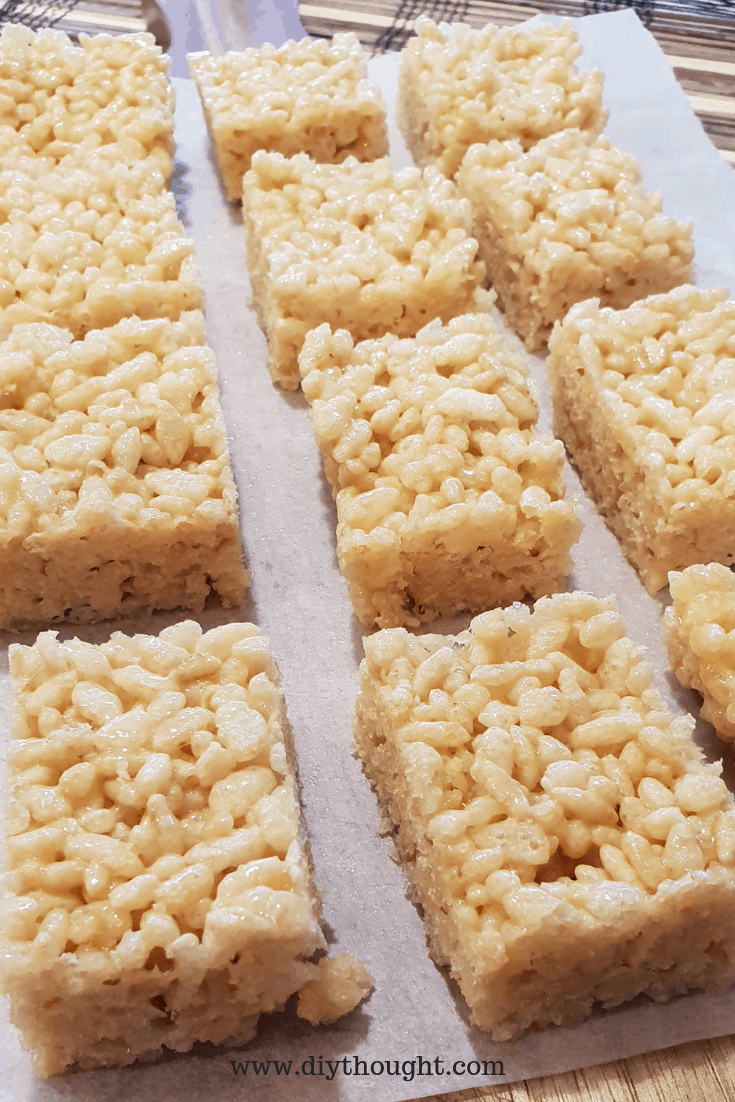 Be prepared this honey rice bubble slice won't stick around for long, it really is that tasty!
Ingredients
100g butter
100g white sugar
1 1/2 tablespoons of honey
4 cups of rice bubbles
Instructions
Grease and line a slice tin.
Melt the butter, sugar and honey in a large saucepan. Once melted bring to the boil, turn down heat and boil for 3 min while stirring.
Take off the heat and stir in the rice bubbles. Mix well so all of the rice bubbles are coated but be careful not to crush them.
Tip into the slice tin and gently press down with the back of a spoon. Leave to cool before cutting it into squares.
Notes
Use Gluten-Free Rice Bubbles for a gluten-free recipe.
https://www.diythought.com/traditional-honey-rice-bubble-slice/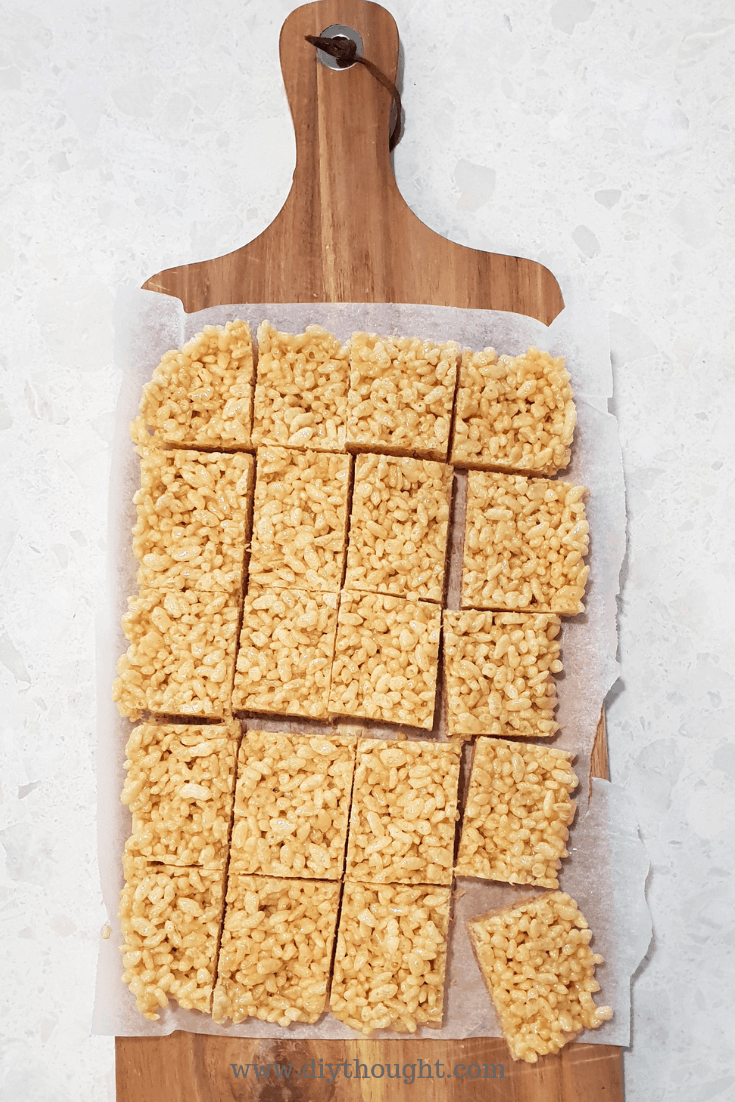 You May Also Enjoy